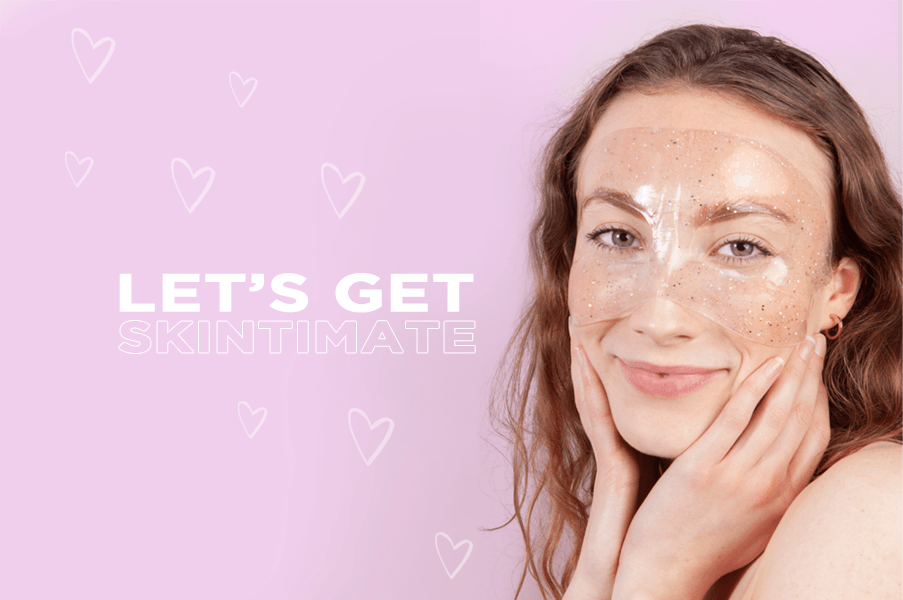 The Valentine's Day Skincare You Need In Your Life
With Valentine's Day just around the corner, there's a huge emphasis on pre V-Day pampering in the lead up to the big day to ensure you are feeling and looking your absolute best.  
Whether you have the date of your dreams planned or you're having a Galentine's night in, or a cosy one to yourself, we've put together three Valentine's Day bundles packed with everything you'll need for vibrant V-Day skin and most importantly self care goals. 
Rose Ritual 
First up we have the Rose Ritual Kit which is everything and more, especially if you suffer from sensitive skin, inflammation, or if you just love roses this is your calling! Made up of gentle yet game changing skincare ingredients, this bundle unites together the ultimate regime. Combining the Rose Gommage Peeling Gel, Rose Toner, Rose Hydroglow Cream for skin which requires exfoliation, hydration and an all over glow. 
Cheap Date 
Whether you're on a first date, cheap date or a date night for one sometimes you have to cut back on things, especially with Valentine's Day being around the middle of the month. Eliminate unnecessary expense and cater to your skin's needs with the Cheap Date bundle which combines the Rose Travel Gommage, Rose Gold Sheet Mask and Lip Mask for glowgasmic skin that's sure to catch someone's eye. 
Let's Get Skintimate 
Last but certainly not least we have our favourite bundle of all. If you're on the lookout for something which will pamper both your skin, hair and lips we have the perfect package of all packages for you. Get skintimate in more ways than one with the Let's Get Skintimate bundle which contains the Crystal Glow Hydroglow Eye Mask, Coconut & Argan Hair Masque, Rose Petal Jelly Toner, Rose Gommage Peeling Gel and Lip Mask for the dreamiest date night prep. 
Words: Stephanie Orr