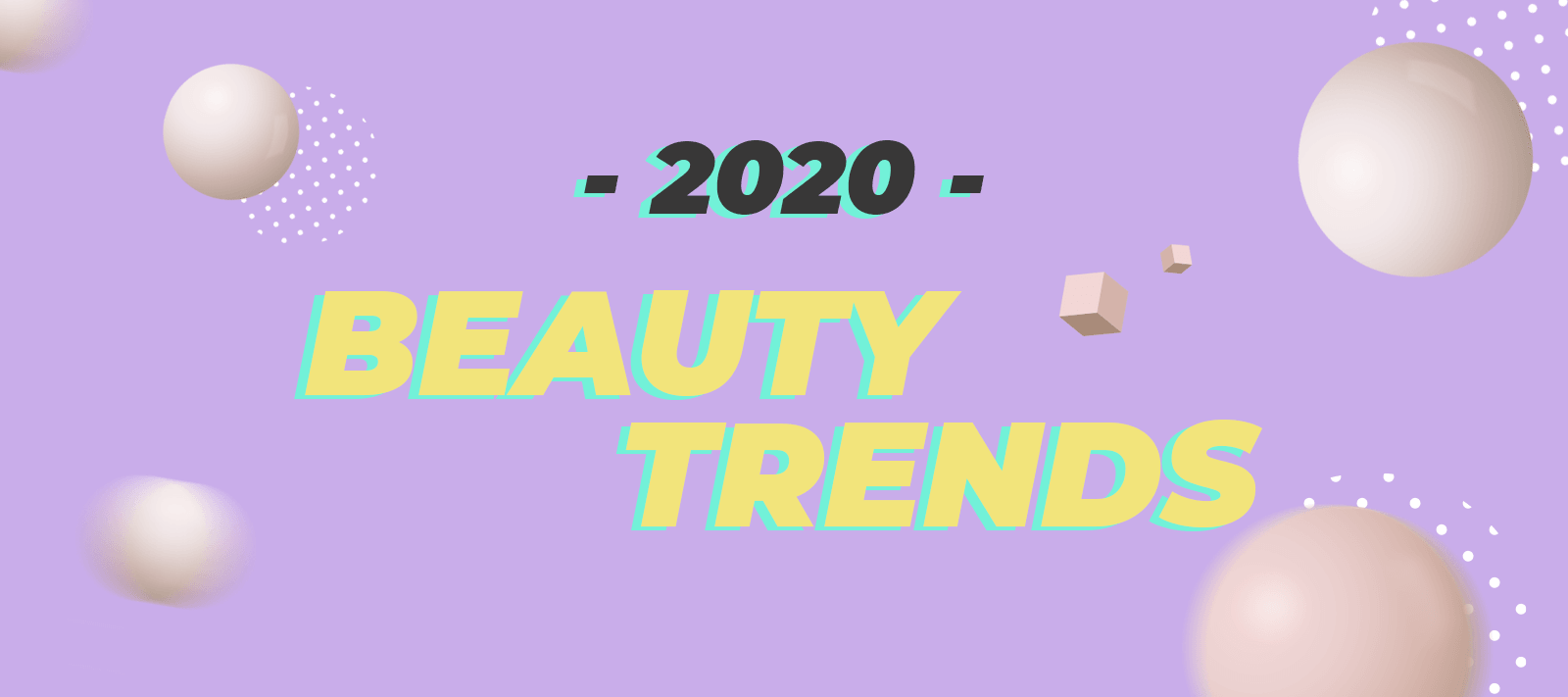 Top Beauty Trends of 2020
Written by Annemieke Doornbos
I am a Dutch born beauty content creator based in Birmingham. I started my blog back in summer 2016 as a creative outlet, to share my experiences with skincare and makeup. For me it's a great way to combine my love for beauty with my passion for photography. When I'm not writing or taking pictures, you will likely find me in my pyjamas, reading a book whilst sipping a glass of G&T.
So here we are, the last month of 2020 and what a year it has been! Going from the start of a global pandemic, to full lockdown and pretty much everything in between. This year a lot of us have had to rethink the way we do things, including our beauty routines. With hair dressers and beauty salons closed, we have had to resort to taking things into our own hands and think outside of the box. DIY anyone? I feel like no idea has been too crazy this year and to round up, I am sharing some of the biggest beauty trends of 2020 with you.
One of the biggest trends that started when we first went into lockdown, has got to be cutting your own hair. With hairdressers closed for a good few months, looking after our mane became a big deal and sometimes a trim is just unavoidable. Even with various tutorial videos out there, I cannot be tempted though. I am way too scared to mess it up! If cutting your hair is not your thing either, you can opt to keep your hair healthy by regularly using a hair mask such as the Coconut & Argan Hair Masque or the Blossom Hair Masque.
Another trend that appeared this year when it comes to moving beauty treatments from the salon to the comfort of your own home, is a DIY kit for brow lamination and lash lift. All you need is a kit that is widely available, a bit of cling film (for the brows) and you're good to go! Is it really that easy? Although I have seen some amazing results on others, I could not tell you as I have never tried it. However, soap brows are a good alternative to brow lamination if you are not quite ready for the real deal.
Overall people have had more makeup free days. Without the morning routine of getting ready to go to work and instead working from home, I think a lot of us have not felt it necessary to wear makeup every single day. Instead, the focus has been on skincare with, for instance, wearing a sheet mask whilst sat in front of a computer. Sheet masks come in all shapes and sizes and with a great variety of ingredients to target a range of skincare concerns. The Korean Face Mask Box is a great way to start if you are looking to try various masks and if you are looking for a gift, the Eye & Face Masks Gift Envelope and the Face & Lip Gift Envelope are a couple of really nice options.
With skincare becoming more important, so has the skincare experience. We have started to create more elaborate skincare routines, with the use of scented products to give you that spa experience plus the idea of creating a facial at home. Without the option to get pampered by our beauty therapists, we have to do something to make up for that, right? Creating a facial at home is easy by, for instance, using the Gommage Peeling Gel to gently exfoliate (available in charcoal, pineapple and rose), the Rose Petal Jelly Toner with Hyaluronic Acid and rose extracts to hydrate and tone the skin, the Crystal Serum to hydrate, repair and enhance your natural glow followed by the Hydroglow Cream in either gold or rose gold. To make it even easier, you could opt for the 3 Step Facial, a single-use, deluxe at-home treatment featuring an exfoliating scrub, a hydrating sheet mask and a moisturiser. 
The next beauty trend is perhaps not so much a trend, but something that has become more of a necessity: fighting the dreaded maskne (acne caused by wearing a face mask). Having to wear a face mask to stay safe has been part of our lives this year but unfortunately for a lot of us this has led to the appearance of spots around the jawline and mouth area due to the humid environment that a face mask creates, forming the ideal environment for bacteria. I am not normally prone to acne, but maskne is something I have had to deal with and the main thing I have found is that it takes ages for the spots to disappear. Keeping the skin clean is vital and charcoal is a great skincare ingredient to help with that. Vitamasques have got you covered with their Charcoal Gommage Peeling Gel and Bamboo Charcoal Sheet Face Mask.
The last thing I want to touch upon is the use of beauty tools in self care. Self care has been so important this year. It is what keeps a lot of us going when things feel tough, whether it is because we are dealing with COVID-19 or the feeling of being unable to leave work to go home and switch off because all of a sudden it is all taking place in the same space. As with the idea of creating a facial at home, we have started to use more tools designed to replace visits to clinics and to make our self care experience that little bit more special. Two examples that I have come across are the use of facial rollers made of gemstone, such as the Jade Roller or Rose Quartz Roller which have a cooling effect and are great to de-puff the under eye area, or to use when wearing a sheet mask. The second example is the use of an LED mask such as the LED Photon Light Therapy Mask which has a range of proven benefits such as anti-ageing, boosting collagen, killing acne-causing bacteria and reducing pigmentation.
Although 2020 may not have been what anyone could have expected, it has been great to see these beauty trends emerge and to see how we adapt when situations change and 'force' us to do things differently. To be honest, I have found it quite refreshing in a way. How many of these trends have you ticked off your list this year?