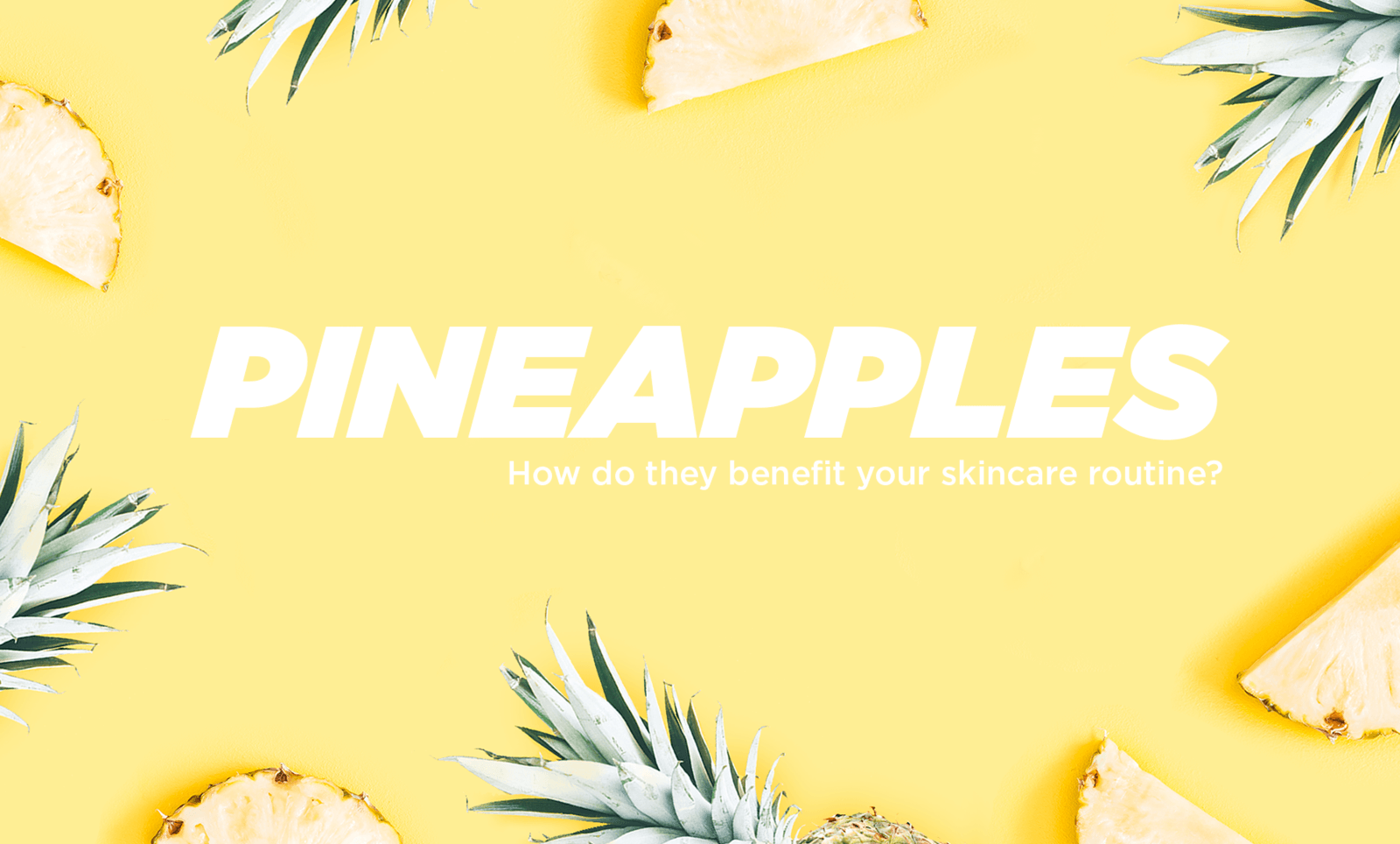 What's In Pineapple Extract And How Can It Benefit My Skin?
There's something to be said about the sight of Pineapple which brings a sense of Summertime to mind, no matter what time of year it is. From their brighter than ever health benefits, to sweet like sugar qualities Pineapples are the definition of a skincare Superfood, and now they can be a part of your skincare routine all year round, with our brand new and vegan friendly Pineapple collection.  
How Can Pineapple Benefit My Skincare Routine?
While it may seem like a strange fruit to slather onto your skin, due to its acidic nature. Pineapple extracts are known to contain Bromelain AKA a range of enzymes which help to naturally exfoliate the skin, to leave you with a smoother and more even toned skin texture. Better still, Pineapple also has a range of antioxidant and anti-inflammatory benefits, meaning it's always on hand to reduce redness and offer pollution protection at the drop of an application.
How Can I Add Pineapple Into My Skincare Routine?
Whether you're looking to get the most out of your skin's glow game or simply want to stock up on skincare's newly hailed hero ingredient, we have three brand new Pineapple products for you and here's how we recommend using them. 
Starting by cleansing your skin to remove any surface impurities, then pat try with a towel. Follow this up with massaging in a generous amount of the Pineapple Gommage Peeling Gel into your skin, to gently exfoliate the day away and de-clog your pores. With the added infusion of Centella Asiatica Extract and Castor Oil which both have super hydrating properties, this key exfoliation step is guaranteed to leave your skin glowing. Keep massaging this in for two to three minutes, until you find the product has formed into little balls and then simply wash off.
After you've washed the Pineapple Gommage Peeling Gel off, apply the Fruit Enzyme Pineapple Glow Sheet Mask to your skin next, for a ultra cooling hydration infusion, that's perfect to use as part of a regular radiance routine or an instant skin saviour pick me up. With added Vitamin C and Hyaluronic Acid, this sheet mask is sure to leave your skin super dewy and feeling fabulous. 
Once you have removed the sheet mask and let the rest of the hydration soak into the skin, we then recommended completing your routine with the Pineapple Glow Serum. Infused with Triple HA and Pro-Vitamin B5, this antioxidant based serum is designed to provide protection against environmental aggressors, while enhancing your skins natural glow for a brighter complexion.  
Lastly follow this up with a long cool Pina Colada, for the ultimate feeling of Pineapple paradise [NB step not actually essential but highly recommended.]
Words: Stephanie Orr