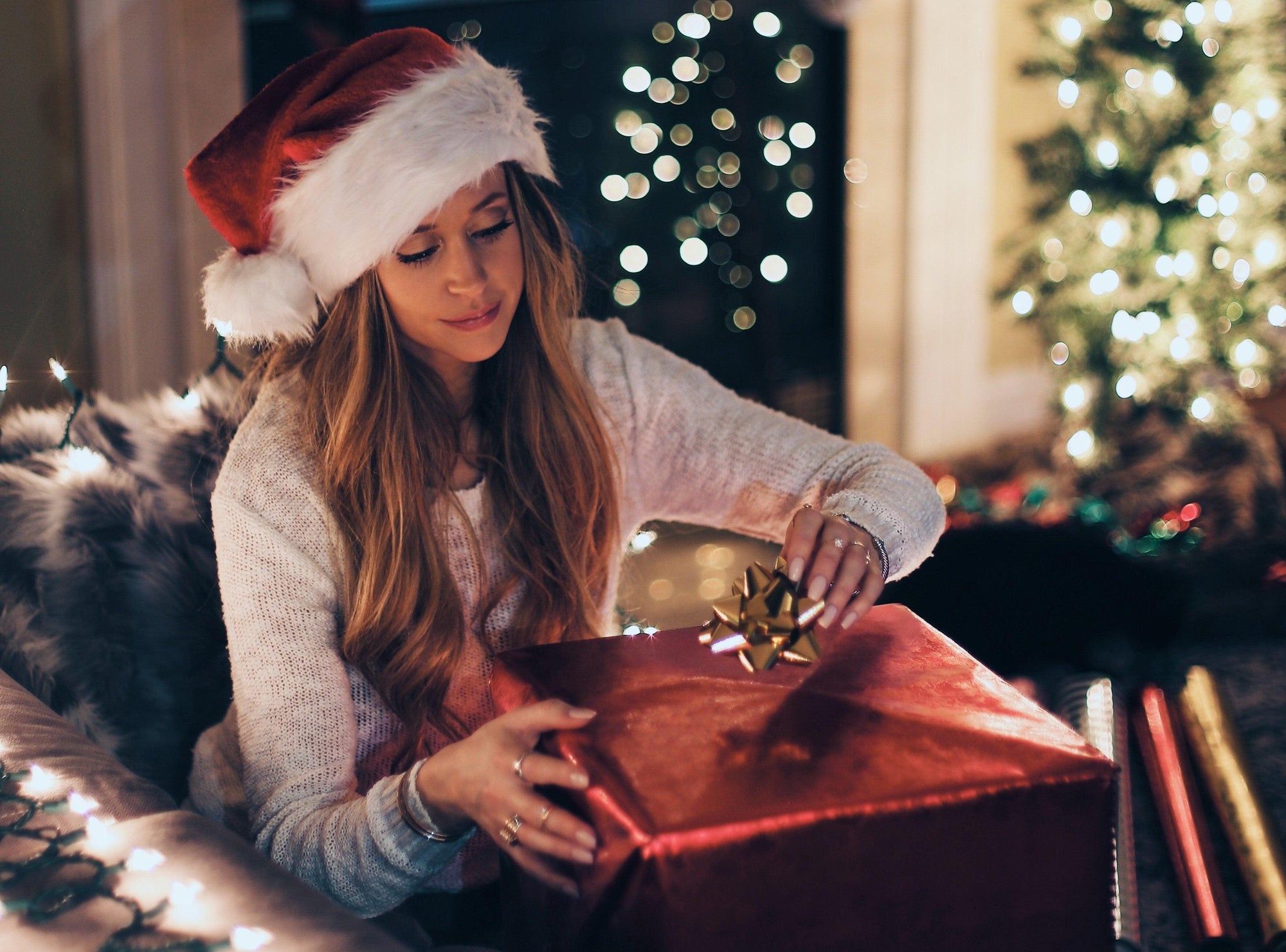 Christmas Gift Ideas For Every Budget
Christmas time often creates a cross between creativity and confusion when it comes to picking the perfect present for your nearest and dearest. From skintastic stocking fillers to bumper pack bundles, we've rounded up 11 of the best beauty gifts for each and every budget.
Under £70
The Rose Edition: Dewy Glow Bundle
Pretty in pink with a range of multi purpose benefits, the Rose Edition: Dewy Glow Bundle has it all. Combining the Rose Gold Hydroglow Cream, two Rose Gold Dust Sheet Masks and the Rose Gommage Peeling Gel, this bundle's core aim focuses on soothing sensitive skin and providing anti-inflammatory protection against redness. There's also the option of including the Rose Quartz Roller, which is a fantastic addition and excellent for enhancing product absorption into the skin for maximised results.   
Under £30
10 Day Mask Pack
A sheet mask a day keeps the doctor away and enhances A-Game skin in the process. Treat that special someone to the 10 Day Mask Pack which contains a mixture of masks from the cult Classic Collection, Eye Mask, Gemstone, Gold, Hydro and Perfect Balance ranges to ensure there's something for each and every skin day.
Black Edition Exfoliation Bundle
Ultra detoxifying with an irritant-free approach the Black Edition Exfoliation Bundle is every exfoliation enthusiast's dream. Joining both the Bamboo Charcoal Sheet Mask, Black Gold Sheet Mask, Charcoal Gommage Peeling Gel and Evening Goggle Mask together, this gift set is ideal for anyone who's a fan of pore perfecting skincare. 
Korean Face Mask Box
Packaged to perfection and worth over £50 the Korean Face Mask Box is the gift that keeps on giving. With 10 masks in total including every mask from the cult Classic Collection, plus the Cranberry & Apple Sheet Mask, Diamond Gold Sheet Mask, Rose Gold Sheet Mask and a Cute Panda Headband. This skincare set is sure to brighten up any sheet mask devotee's Christmas. 
Under £20
Gold Collection Bundle
The best Christmas gifts are the ones which catch your intended recipient off guard. Show that special someone just how much they mean to you with the Gold Collection Bundle This 24 Karat Gold Flake infused gift set combines the Black Gold Mask, Diamond Gold Mask, Marine Gold Mask and Rose Gold Mask to lavish skin with an extra level of decadence, and an individual targeting action of either brightening, moisturising, plumping or purifying.
Charcoal Gommage Peeling Gel
Skin satisfaction shouldn't be hard to maintain or feel like a chore to achieve, which is why we have created the ultimate skin smoothing solution in the form of our Charcoal Gommage Peeling Gel. Infused with Charcoal, Papaya, and Hyaluronic Acid to detoxify skin and protect against pollution, this vegan exfoliator prides itself as the perfect stocking filler. 
7 Day Mask Pack
If you're on the lookout for a Christmas gift with a difference this heavenly 7-Day Mask Pack will tick all of your boxes. With a different sheet mask for every day of the week, this bundle contains the Bamboo Charcoal, Manuka Honey and Pomegranate mask from the Classic Collection. Along with the Diamond Eye Mask, Citrine Sheet Mask, Rose Gold Sheet Mask and Pearl Sheet Mask to intensely rejuvenate skin and leave it feeling ultra loved. 
Rose Gommage Peeling Gel
Reunite sensitive skin and exfoliation together with the Rose Gommage Peeling Gel which makes a superb stocking filler. Packed with extracts of Rose, Castor Oil and Hyaluronic Acid this dull skin eliminator provides a gentle formula and anti-inflammatory protection against redness, whilst purifying pores and eliminating dead skin cells for smoother than silk skin. 
£10 and Under
Morning And Evening Eye Goggle Masks Duo Pack
Add a slice of relaxation and fun into the mix this Christmas with the starry-eyed Morning And Evening Eye Goggle Masks Duo Pack. Ultra hydrating and designed to repair the delicate eye area, the Morning Goggle Mask provides anti blue-light and anti-pollution protection. While the Evening Goggle Mask is designed to relax and repair tenderly tired eyes. 
The Dreamy Duo: Eye Pads
Provide your loved one with the prettiest eye care they won't forget in a hurry this season with The Dreamy Duo: Eye Pads. Included in this set are the Diamond Gold Eye Pads and Gold Eye Pads which are both infused with a unique skin-gel formula, to intensely hydrate and revitalise eyes in a stunningly striking eye pad application that's sure to turn heads and get everyone talking. 
Duo Cosmic Glitter Peel Off Pack
Would Christmas be Christmas if there wasn't any glitter involved? Take your Christmas gift creation to new heights with the Cosmic Glitter Peel Off Pack Duo. This gift set includes both the Cosmic Blue Glitter and Cosmic Pink Glitter Peel Off Masks for seriously satisfying pore plunging duo, that's great for anyone who loves multi masking or next level skincare. 
Words by Stephanie Orr